There are tons of stunning black BBWs around, and if you know that you're attracted to these women, then you will have plenty of amazing opportunities to find love. Undeniably, big black women are gorgeous individuals and are looking for dating possibilities near to you. However, we can understand how daunting it can be to start pursuing these opportunities and know it can be difficult to find the best approach to meeting a woman that you can choose as a life partner. We take you through a few tips and tricks to help you meet the woman of your dreams without any trouble.
Why Are Big Black Women So Beautiful?
If you have a preference for black BBWs, then, simply put, they are beautiful as you're attracted to them. There is no great secret about why they are beautiful to you, they just are, and it is something that you can roll with and explore without any trouble. These women are absolutely stunning, so if you're interested in big black women, then it makes sense that you're going to see them for the beauties that they are. One thing to consider before moving forward with finding dating opportunities is whether you're fetishizing these women or if you have a genuine interest. It can sometimes feel like a fine line between a fetish and attraction, so it is best to ask these questions beforehand. It can really affect a woman to think of herself as merely a fetish, so it is wise to ask yourself this before you jump into the dating arena.
Start by thinking whether you're attracted to these women if you're only applying a perceived stereotype. Furthermore, does every aspect of attraction to them come down to their race? It is ok to appreciate a WOC for her beauty, and to be interested in our experiences differ from your own, but to make it the central figure of your relationship is not healthy. Ultimately, it would help if you were interested in the person and not what they represent in your mind.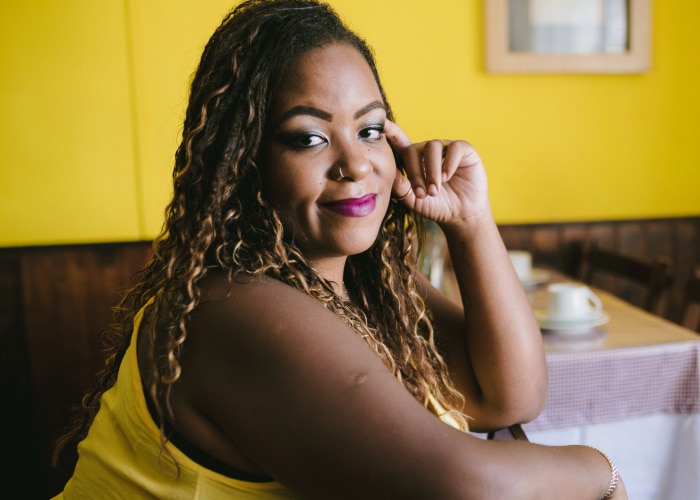 Finding Big Fat Black Women for You
So, if you know you have an interest in black BBWs and you're looking to start pursuing these interests, then we can help you find where to begin your search. However, it can also be dependent on what kind of relationship you're seeking. Some approaches are best for casual dating, and others will be suited to long-term partnerships. However, we will indicate how each approach can work for each relationship, therefore giving you as much information as possible on finding the best partner for you.
If you're searching for a long-term relationship and prefer a more traditional way to date, then getting out and about can really help. Although it seems impossible in our technological age, you can meet black BBWs at a local coffee shop, at an event or through the circles you have. It won't be very easy, but by putting yourself out there, you will expand your community and be able to really engage with the individual you're meeting. Furthermore, taking things like classes to meet women will mean you're creating interesting experiences while you're searching for a partner too. Plus, if you're too shy to go up to a woman just out of the blue, you can always check-out singles only specific events as rest assured that everyone there is searching for the same thing.
Another great possibility of finding beautiful black ladies near you is through online dating. Online dating is taking the world by storm, and many people are using various platforms to find love. If you're looking for something casual, then finding specialized sites can be really helpful to you. You won't have to worry about whether the person you're chatting to wants a relationship as you can enter a casual dating platform for finding BBWs and rest assured that they want the same things as you. Specialist platforms are a great way for finding long-term relationships too as they cater to your desires. Websites, such as bbwtodate.com, can enable you to find the kind of women you're looking for and provide you with a platform that allows you to engage with the women you are meeting in a meaningful way.