Are you looking to date women with big boobs? Are you inherently attracted to ladies with a larger chest? If so, then we can help you find the perfect woman for you and provide you with tips to help pursue the best within your dating life. Understandably, a woman's breast is not the only thing you're going to be looking for when you're seeking your next intimate partner. However, if it is a pre-requisite for you or something you know you desire, then there are platforms and services that can help you find what you're seeking.
Pros and Cons of Dating a Busty Woman
The likelihood is that if you're on this article, then you know you're already attracted to busty women. Your dating life should be less reflective of a pros and cons list and more orientated around what you are looking for in your life. It comes down to what is right for you and what you want to see progress in your future relationship. Honestly, as much as you're attracted to that element of your girl, the size of her breasts isn't really going to impact much.
What is going to impact your dating life, however, is your vision, personality, and attitude. Finding someone who gels well with these is what is really important to consider. If you want to date a big breasted girl, and then do so; however, this aspect of dating does not require a pros and cons list, although you should ensure that other elements of your dating life are thought through thoroughly.
Do Guys Like Girls with Big Boobs?
If any ladies are wondering, then, of course, there are guys out there who like big boobs. However, it is always a key to remember that it is a personal preference and not a general comment on what is desirable in a woman. Imagine, if guys only liked women with big boobs, then there would be nobody with smaller breasts. Or the prevalence of the boobs over butt debate wouldn't exist. With attraction, everything comes down to the individual's preference. So, in short, do not worry about whether something needs to change within you physically. Just because you're not somebody's cup of tea doesn't mean you're not somebody else's. Furthermore, any guy who is going to be with you in the future will appreciate you for who you are.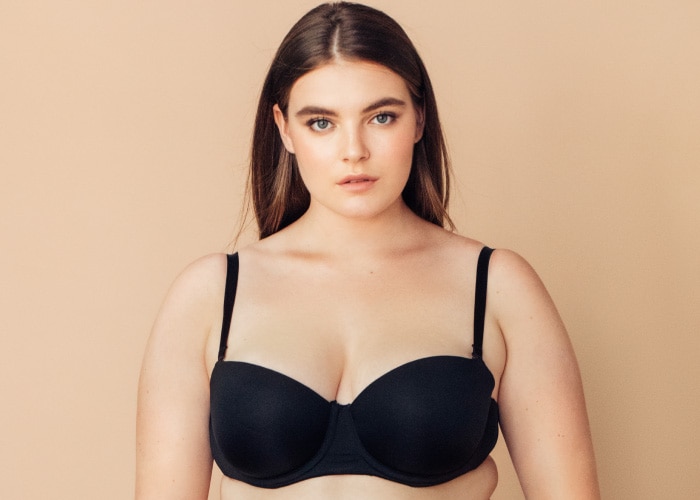 How to Get a Busty Girlfriend?
If you have realized that this is a preference for you and that you're seeking a woman with big breasts, then there are multiple things you can do to find a partner with these kinds of attributes. Once again, you should not place all your hopes on one physical attribute, though. Your relationship with someone isn't going to go the distance if you don't think about all the other areas in your life that are impacted by the person you choose as your partner. Firstly, you need to be able to find an approach that works for you regarding meeting the kind of women you're seeking. For some people, online dating is the best solution as they can meet a variety of people who fit into their pre-requisites. Sites, such as bbwtodate.com, are great for men who're looking for women with bigger attributes, but that doesn't mean it is for everyone. It is up to you to think about how dating fits in with your life and what works for your lifestyle.
Alternatively, you can start with your circles and community. Although it can seem daunting and kind of embarrassing, asking your friends if they know anyone who would be good for you can start the ball rolling. Furthermore, the process of getting to know someone becomes a lot more natural as you will have that element of running in the same circles. Furthermore, looking inwardly to who is around you and the possibilities that are open to you can help you figure out what you're looking for beyond the physical. If you know you appreciate a certain quality in an acquaintance, then you may think about that as a potential attribute or attitude you're looking for in your partner.
Furthermore, if you're feeling really bold, then you can put yourself out there with people you meet in the streets. If you see someone who interests you at a bar, then talk to them. Find out more about the person. It is better to get to know them first before diving in with your intention as you can never be sure whether you're going to gel with someone until you start conversing with them.