There is a high possibility, considering you have clicked onto this article that you are wondering whether you have a fat fetish or are intrigued about your interest in larger women. There are plenty of skinny guys who like fat girls and are exploring their desires through online dating and other means. Our article can help you get to grips with what having a fat fetish is, how you know if you do, and where you can go to start meeting like-minded singles.
What Is a Chubby Fetish?
Although it may seem relatively self-explanatory, it is good to have a working definition before diving deeper into this fetish. A fat or chubby fetish involves being attracted to an overweight or obese individual. So, in this instance, a man is attracted to a considerably larger woman. Generally speaking, many men with a fat fetish will also involve feederism.
What Is a Feeder?
In explanation to briefly touching upon feederism above, it is prudent to go into more depth about this aspect of having a fat fetish. However, not everyone who is interested in a fat bbw will incorporate feederism into their relationship. The point of feederism is to incorporate food as part of foreplay and for arousal.
Therefore, someone who is a feeder will feed their partner food as part of their sexual activity. It does not always have to be sexual in nature as you can take joy from feeding your partner in general. However, many men and women in these relationships use food to create a romantic situation and become aroused.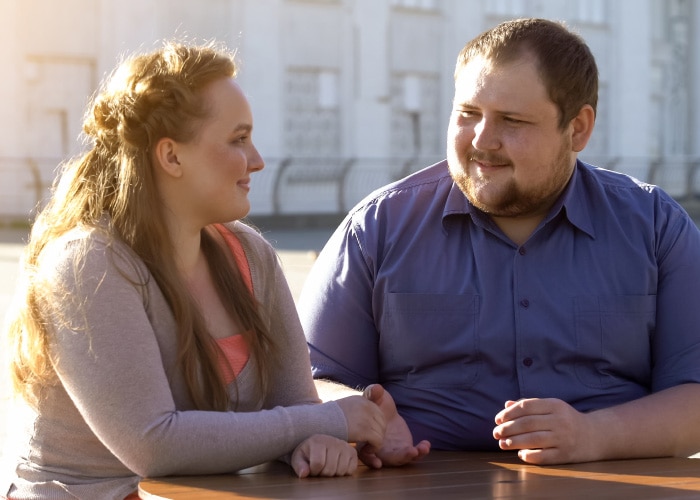 h2 class="page-title">Why Do I Like Fat Chicks?
You may ask yourself these kinds of questions, especially as desirability and fat, are portrayed as incompatible in contemporary society. You should own your desires and know that this is simply who you are attracted to. Just because we have been made to believe it is only a certain type of person that should fit our desires doesn't make it so. If you're attracted to fat BBWs, then you're simply attracted to them, and that is as far as it ever has to go regarding an explanation.
How Do I Know if I Have a Fat Women Fetish?
As there is a stigma surrounding these desires, it can be difficult for many men to realize that they have a fat woman fetish or are attracted to larger ladies. Many times, when something is seen as less desirable, we have a tendency to suppress our own desires, making it harder for the individual to realize what they're dealing with, so it can take time for you to discover whether you're attracted to these women or not. The likelihood is, if you're thinking about it, then you're attracted to larger women. However, simply being attracted to larger women does not mean you fetishize them or find feederism arousing. Therefore, it simply is a journey of discovery and understanding what it means to you, how far you go with things, and what kind of relationship you're looking for when you begin dating within this arena.
So, it is important to ask yourself these kinds of questions. Am I sexually attracted to larger women? Does it arouse me to feed the other person? Is it a purely sexual thing? Am I looking for a relationship or something casual? It is better to have some idea of the answers to these kinds of questions before starting to pursue something to keep yourself and anyone else from potential hurt.